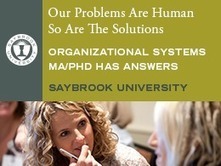 Barbara Truman's insight:
Concerns about dismissing the value of ciritcal thinking toward theoretical anemia. Recommendation to explore the work of Richard Bernstein re: pragmatism, critical theory and hermeneutics. Be like the French and play with ideas to become a pragmatic fallibilist capable of acting while constantly questioning one's assumptions.
More contrast with William Perry and Edgar Morin.
See on integralleadershipreview.com